So why should you be shooting tethered, and what are the pros of connecting your camera to a monitor of your choice whether that's a 24in+ BenQ Monitor or a handheld tablet screen?
View images on a large monitor as you shoot
If you opt for a larger monitor this allows both you and your clients a far easier viewing experience, allowing you to instantly view your photos at full resolution and quickly identify problems with composition, lighting, focus etc. Even if you instead decided to use a smaller tablet/laptop screen as your display, this still allows for a much simpler workflow rather than relying on the camera screen for your entire shoot.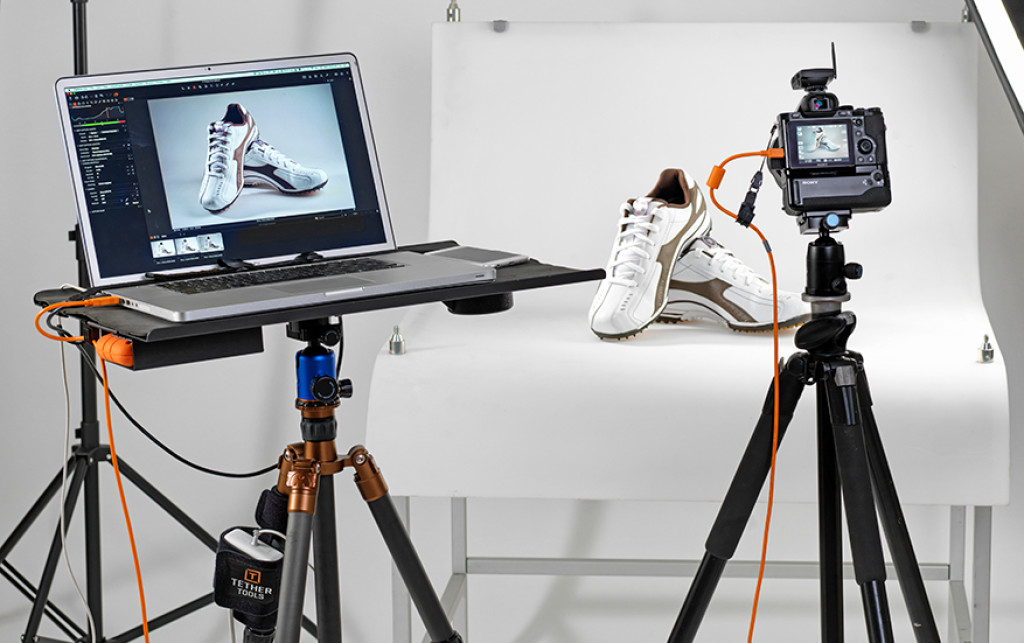 Tag, rate, compare and share images while you shoot
It's made convenient and easy when shooting tethered! No interruptions to your work flow, taking away the need to transfer and sort through the images.
Back up files to a hard drive while shooting
We all know the pain of losing hard work due to unexpected technical errors. Tethering while shooting means you can back up on the go, ensuring you'll never lose any of your images. Adding a sense of security and preventing unnecessary extra work.
Speed up workflow
Having images instantly loaded onto a device makes the process of moving the files around and sharing them much more efficient and speedier! This simplifies your workflow by miles, allowing you to work fast and work smart
Control camera settings and remote trigger from connected device
Yet another way to simplify your workflow, allowing for an easy/additional way to operate your camera settings and controls.
Interested in investing in shooting tethered? Check out our selection of tethertools cables and adapters!