Today we got a glimpse of the next Capture One 20 update, that the team have told us that we can expect to see before the end of May 2020.
Finally, we will have a Proper! Before/After Tool. The tool comes with 2 modes, the first is Split-screen.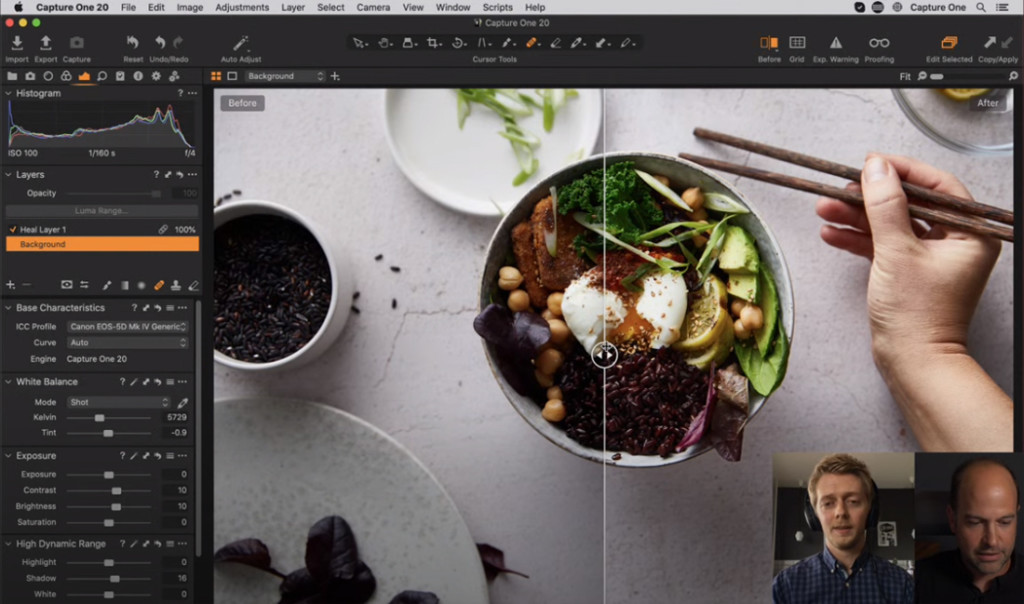 The 2nd mode is Full View - in this mode, you can quickly switch between the Before and After edits.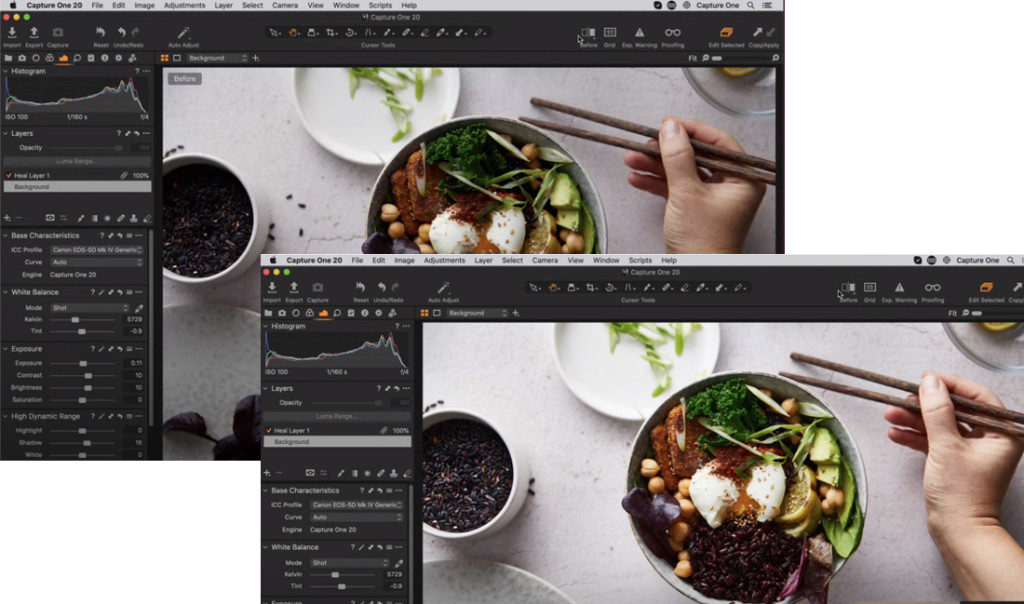 Quick keys are already assigned to the new function, press Yto activate and SHIFT-Y to change modes.
The quick keys can be re-assigned by editing keyboard Short Cuts.

If you edit or add an adjustment to an image, Capture One automatically switches from original to edited variant.
Both modes allow you to view and edit multiple selected images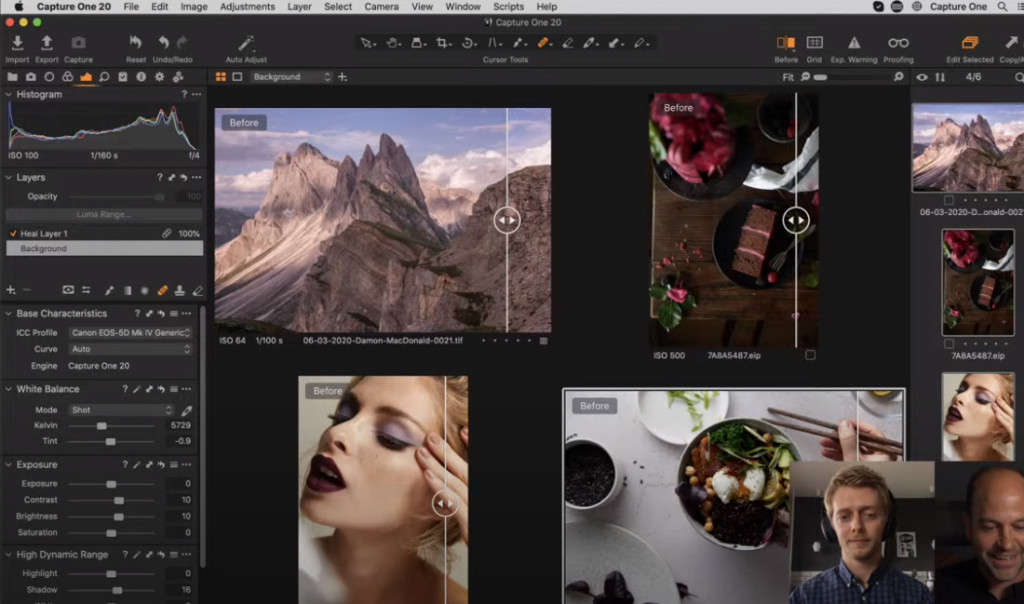 New Heal and Clone Tool 
The new Healtool provides a much slicker experience than the current version. Just select the HealBrush and start painting, Capture One automatically creates a Heal layer, and now you can have as many Healpoints as you want, though the boys did say we still only have 16 layers. The Heal brush uses far more sophisticated algorithm than the current version, now when you paint an area to be healed the source points are now intelligently selected from similar areas that match the target, don't worry too much about the luminosity as the heal tool will blend!
The new Heal tool effectively replaces the rather clunky Spot tool with its 100 spot limit.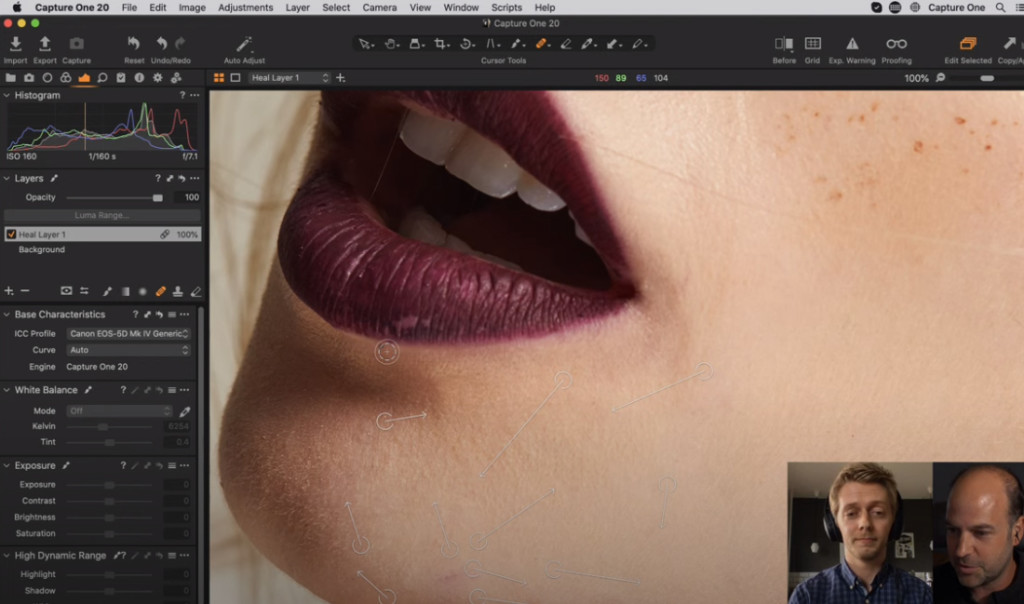 Like the Heal Tool, the new Clone Tool takes a far more sophisticated grownup approach to retouching! Use the flow setting to subtlety clone an area, building up the desired result. This and the Heal Tool now provides a far smoother and more accurate workflow.
The boys at Capture One have ended the stream by saying that there was more to come before the release, so look out for another live stream very soon.
To watch this Capture One stream on YouTube just follow the link below
https://www.youtube.com/watch?v=-E8OsQrAOPk&t=341s